Since my top secret project has been completed and received he's what I've done since:
A hat for Roll that makes no sense because we live in a
desert
and you don't need an ear-flap hat but he wanted one anyway:
And the newest blankie: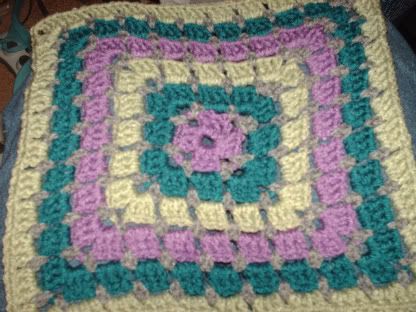 When I went to the store I just kinda grabbed colors I liked, mainly the silver, green, and blue. I knew this pattern needed a third color and it came down to either this purple or a bit darker one. Once I started working on it I was glad I chose this purple.